Olav & the Lute is a mystical indie-adventure game. Dive into the post-apocalyptic fantasy world, solve puzzles, discover melodies, change the game-world with your mystical lute and .. fix it? Inspired by the old LOOM, Olav & the Lute makes use of an extraordinary gameplay mechanic. Discover the melodies of this magical world and use them to awake the mighty Loom. It's not like something bad could happen, is it?
Development on Olav & the Lute began in early 2013 by Shelly Alon, Daniel & Johann von Appen. With no experience in game development, but with passion for games and motivation to create one, they sat foot into this field for the first time. The development went on for more than half a year, ending in October 2013 when the game was released online for free on the 12th.
Release

12 October 2013

links
Developer

Daniel von Appen (code/concept)
Shelly Alon (art/concept/code)
Johann von Appen (concept)
Quirin Nebas (sound & music)

platforms

Browser, Windows

presskit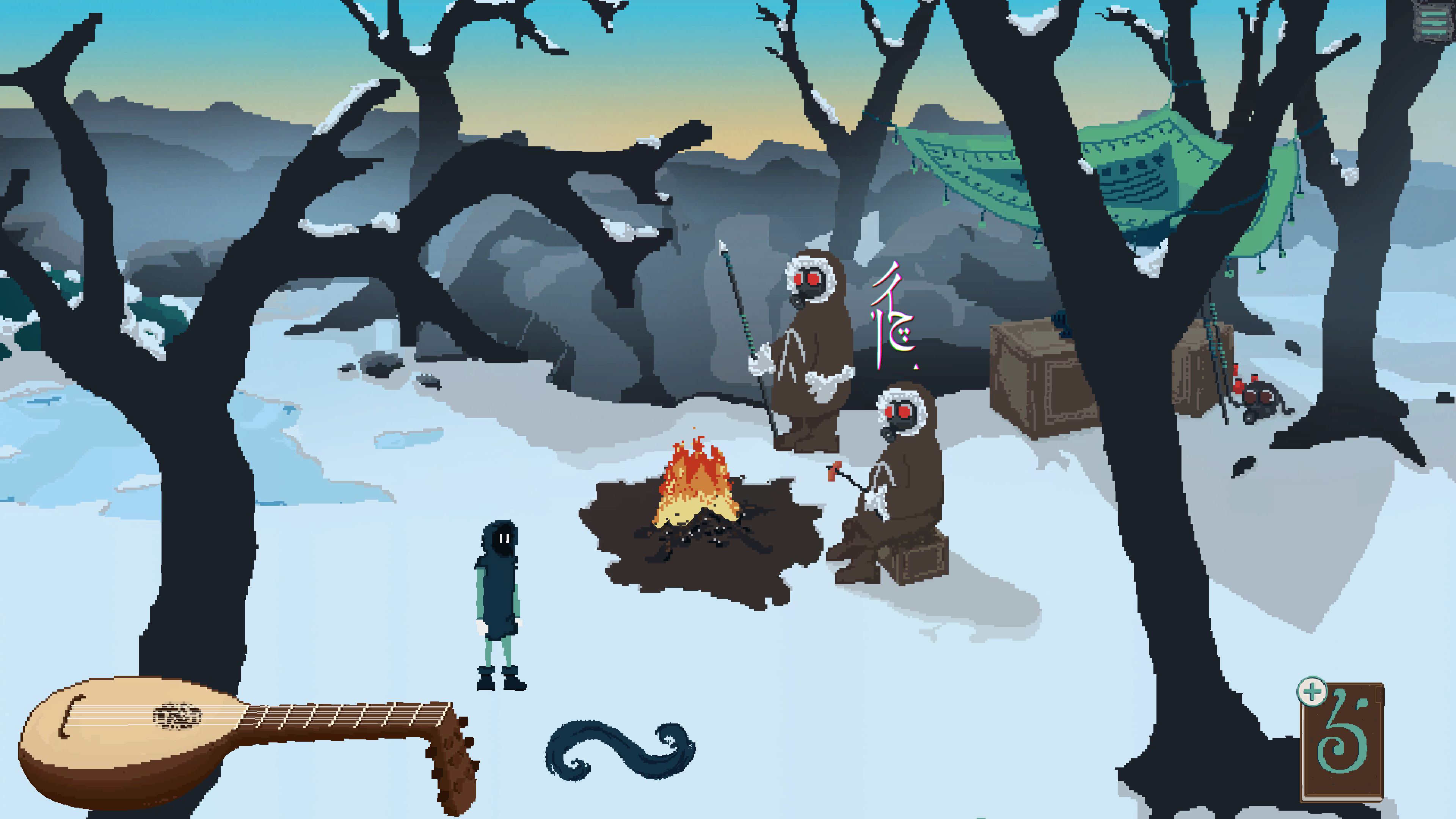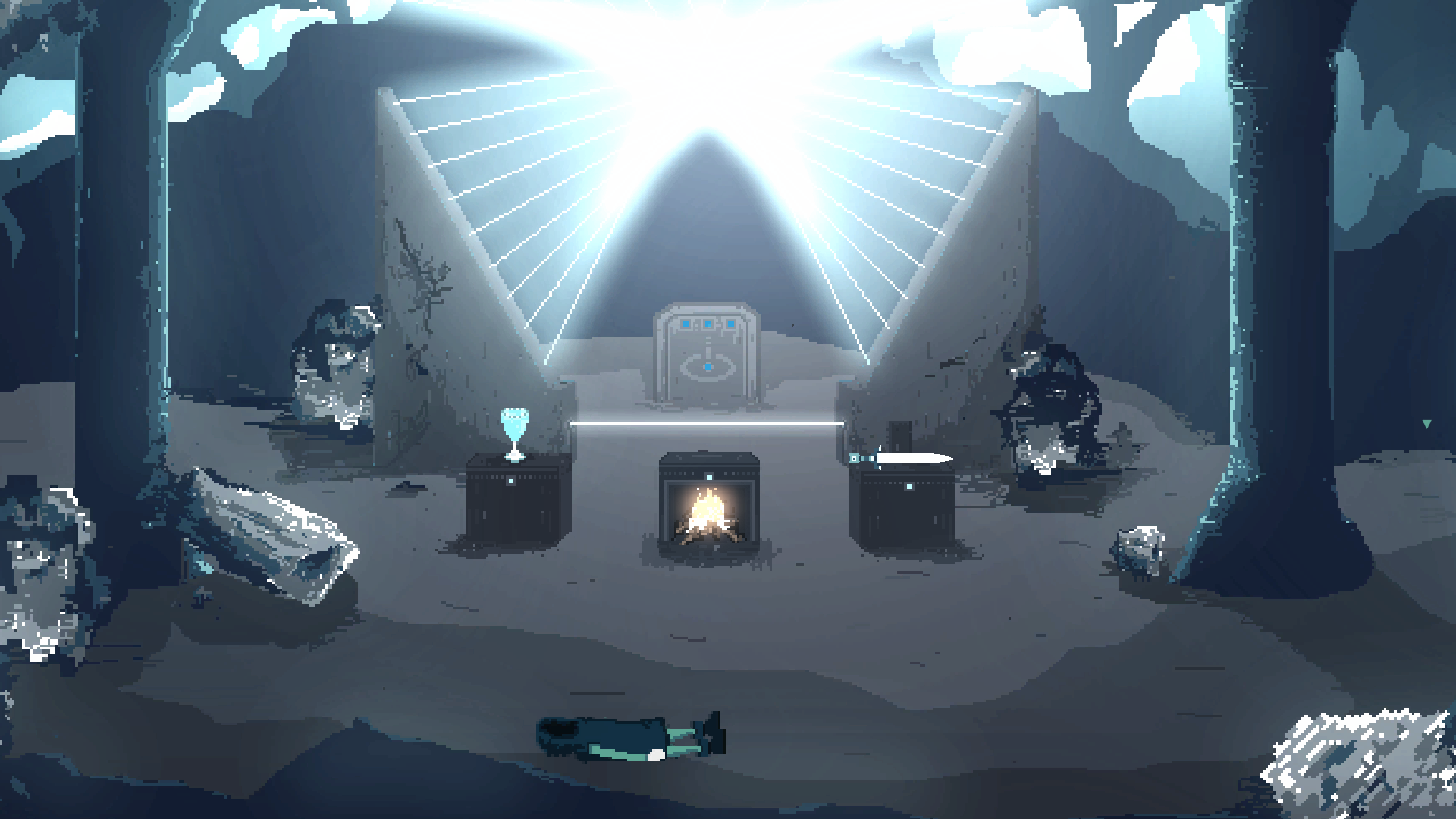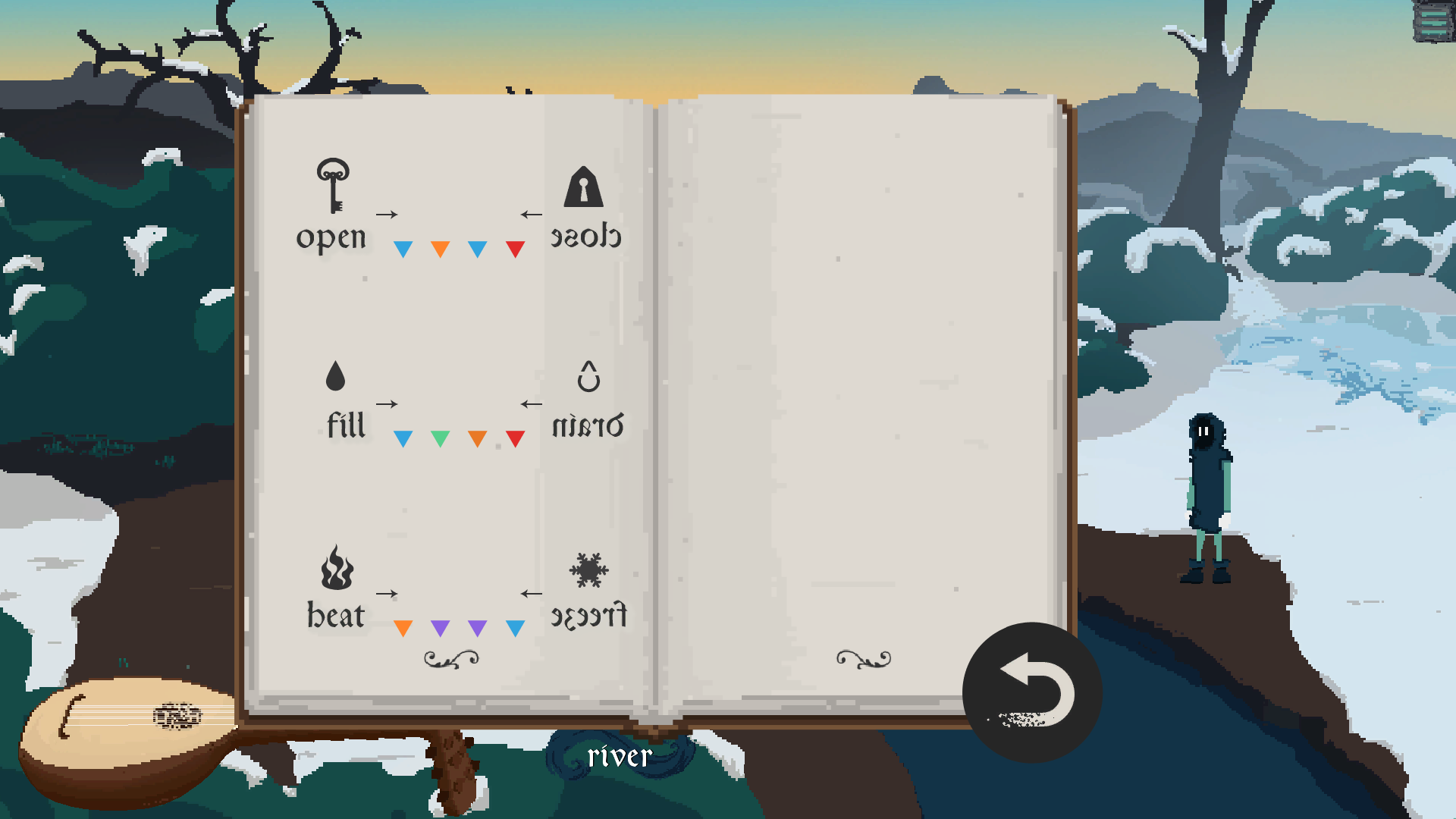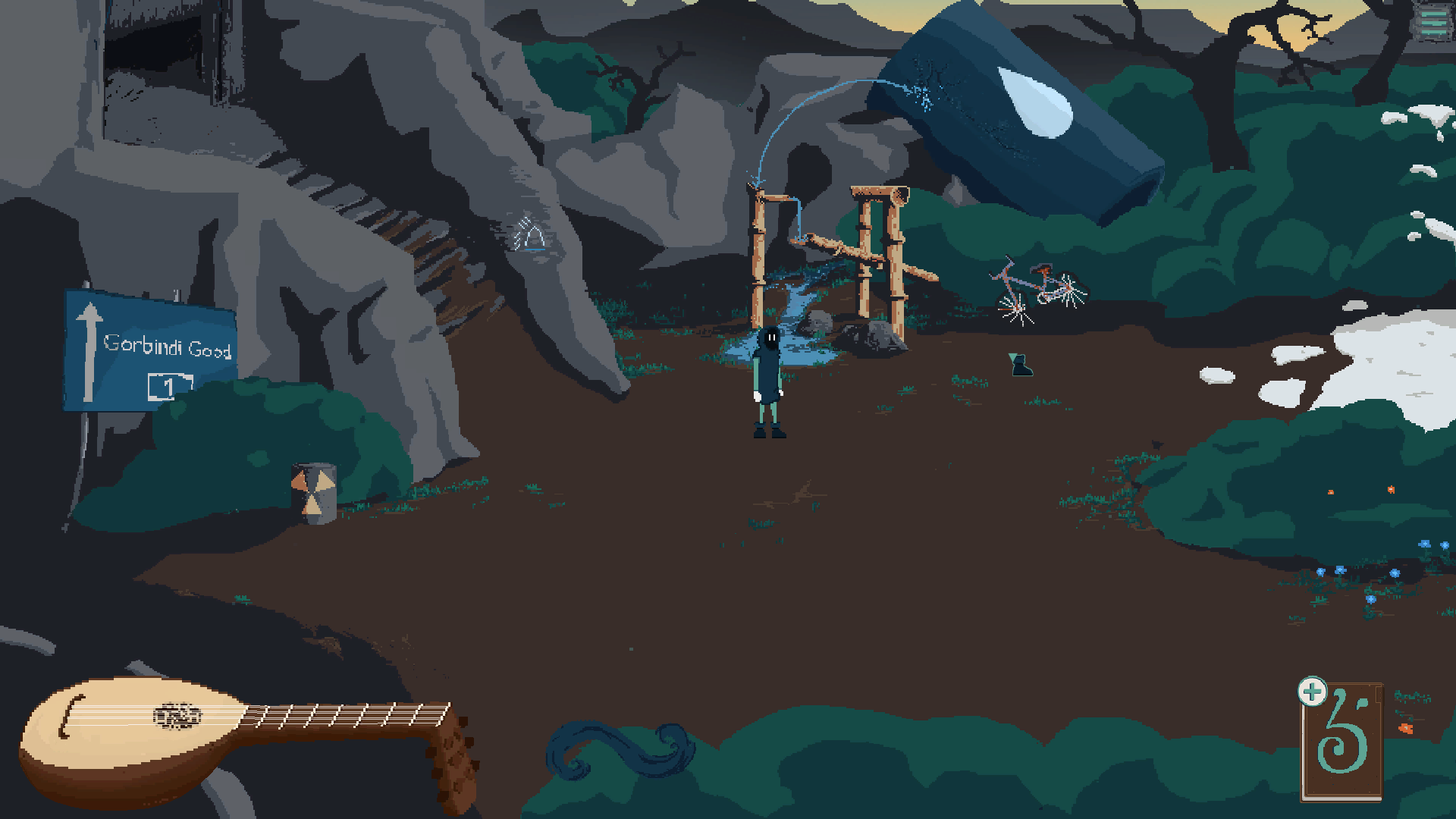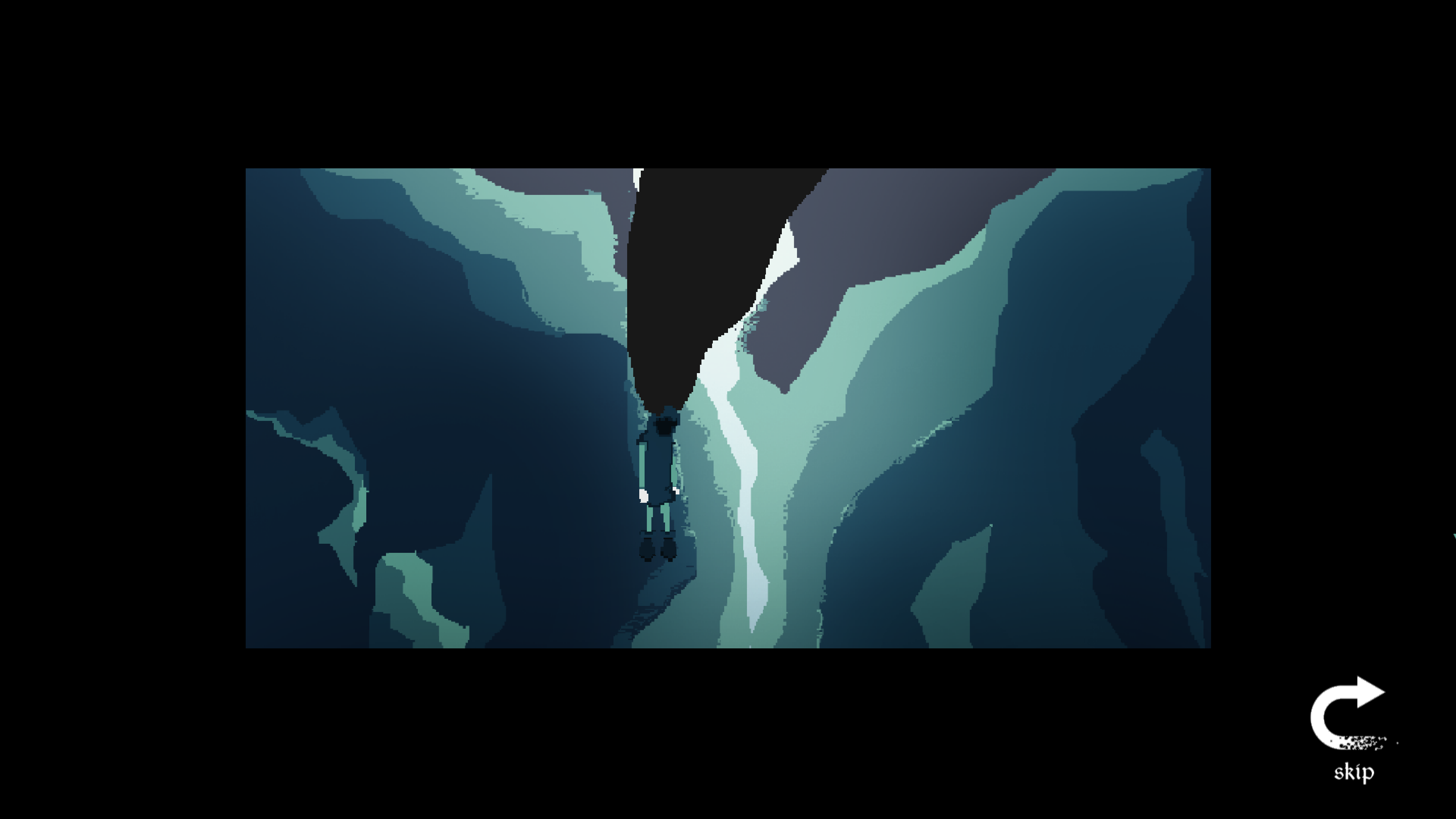 Reviews & Awards
"Olav and the Lute is a unique bit of gaming, continuing the trend of point-and-click adventure games being able to effectively integrate music puzzles into their world." (jayisgames.com)
"[…]A recent highlight from this furiously productive scene is Olav & the Lute,[…] and in a lunch break it can whisk you away to a ravaged world that is utterly engrossing." (theguardian.com)
A little self awareness never hurt: Olav & the Lute is a short game. A playthrough will take approx. 30 minutes through the strange handdrawn pixel world. Though we missed out on many possible features – like a dialog system, more interaction with the world, etc. – the game offers a vivid and interesting story, cool characters and a great mechanic. What was meant to be only a Proof of Concept evolved into this, and because of being already bigger than planed, we cut it short. It's a great short game which could have been developed to a much greater one. Maybe we'll come back another time – for now it's time to move on, continue with other projects and gain more experience.
For a first game it's more than good, we're proud of it and hope everyone will enjoy the short trip.