Thirty cheerful creatures are having a party. Beginning with a funny music-loving alien to a lazy elephant: Some pretty funny guys are invited. They are all fond of a great party and it's your task to host it. You can make the party a success by using your logical thinking and making everyone feel comfortable. Meet all the Partyrs, think sharp and make them party!
It's your job to keep everyone happy. But the Partyrs are pretty choosey! Tap to see what a Partyr wants and use your brian, swap the Partyrs around and help everyone to have a good time!
Partyrs is a puzzle game, developed for iOS. It is the first game I developed alone, doing all the work from art to code. After Olav & the Lute, Partyrs is my second big project.
WEB

Release

10 September 2014
Developer

Shelly Alon

platforms

iOS, Android

presskit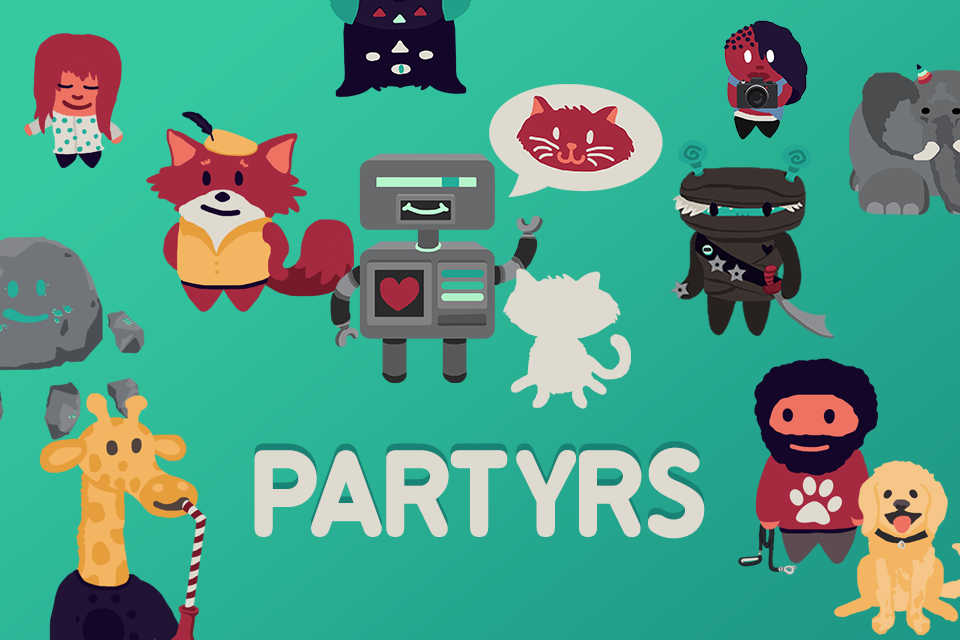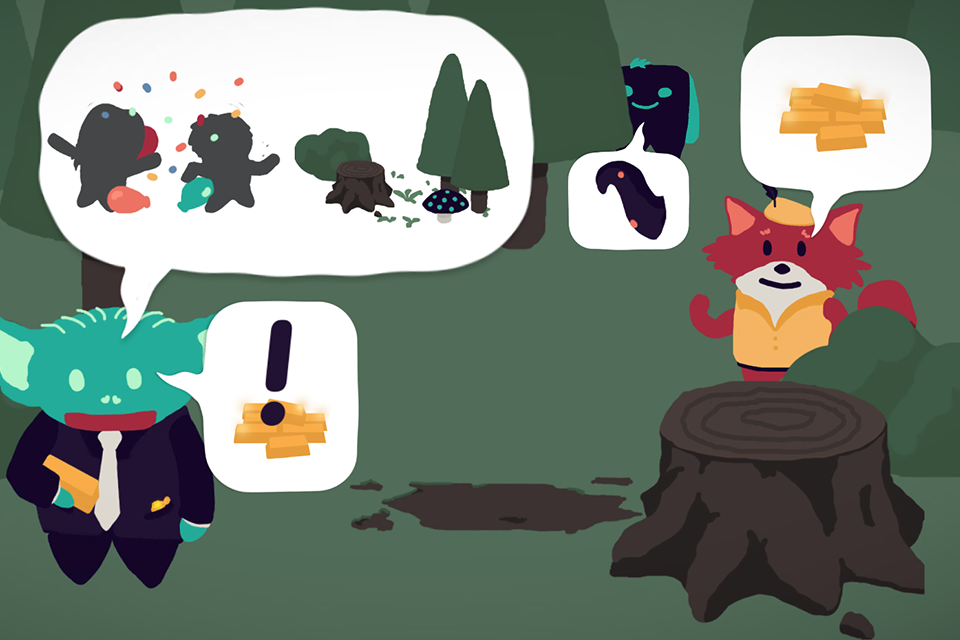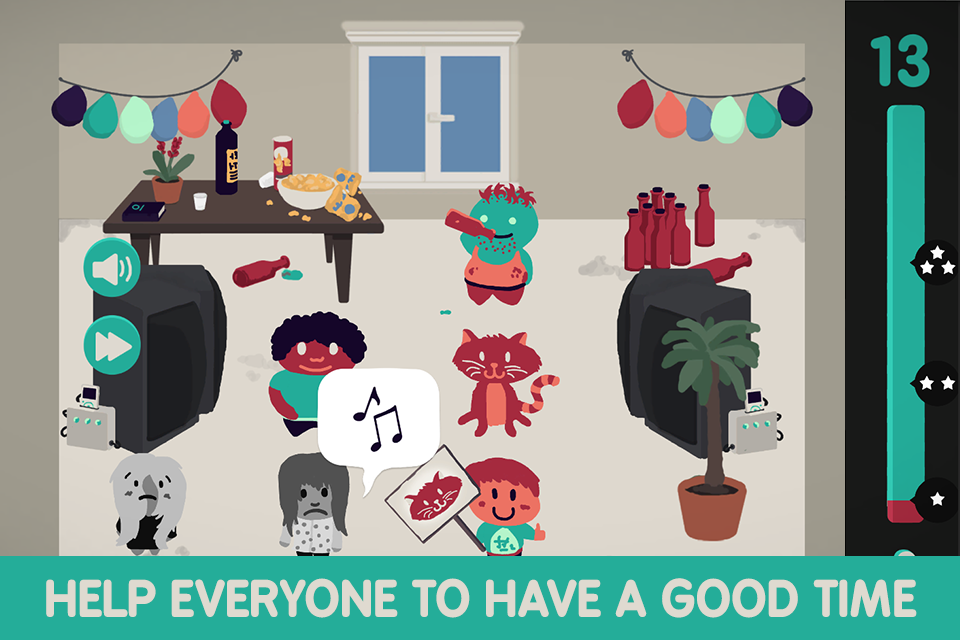 Reviews & Awards
Creative Mobile Award (mb21.de)
"The joyfulness of Partyrs's party theme extends to the game's visuals" (Pocketgamer, Silver Award)
"As a huge puzzle game fan, I'm in love with Partyrs" (App Advice, 4.5 / 5)
"Partyrs is an easy recommendation for anyone who enjoys logic puzzles, quirky characters, and laid-back brain teasers" (Gamezebo, 4 / 5)
"Vom originellen Szenario abgesehen, überzeugt "Partyrs" vor allem mit einer putzigen Optik" (Spiegel Online)